These are some snacks that I have picked up for the kids to try, or snacks I have tried, or snacks the kids have tried! :) I am sure this will be part 1 of many, and I would LOVE for you to share your suggestions of healthy/organic/natural kids snacks as well! Please just post a comment below!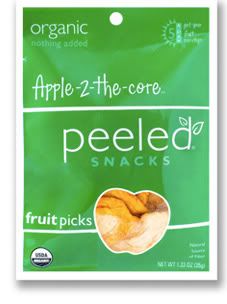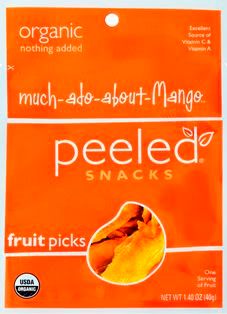 Peeled Snacks- These snacks are delicious! They are USDA certified organic, which means that they are 95% or more made from Organic ingredients. They are dried fruit pieces and each pack is a complete serving. HOWEVER, I split mine into 4 servings. The kids really enjoyed them too. I picked up Apple-2-the core and Much-ado-about-mango from Starbucks for $2.00 a package. Below is the nutritional information....you can purchase these off of the website given as well.




Apple-to-the-Core Much-ado-about-mango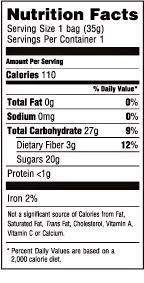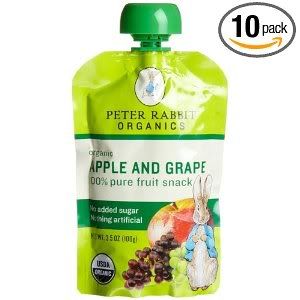 Peter Rabbit Organics -I have to admit, one of the things that attracted me to this snack was the very interesting package. I tried both the Apple and Grape and the Mango, Banana, Orange snack. To be quite honest, I liked the Apple grape snack better! The texture is like that of a thicker applesauce, but the taste is delicious! Theses are USDA certified organic. They are a bit pricey though, costing $1.95. I purchased these at Starbucks, but they are sold at Amazon.com. (Photo courtesy of Amazon.com)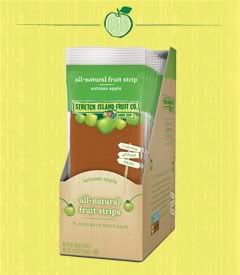 Stretch Island Fruit Co.- These are 100% natural fruit strips. They are so good. They are not too tough or dry, for a fruit strip. They are easy to chew, so they can be given to a younger child. Tristan, my 2 year old really liked them! If I would have let him, he would have eaten ALL of them! I purchased these at Starbucks again for .75 each. (Can you see a trend with the snacks I am reviewing? Yes, I got them all at Starbucks!) We tried both the strawberry and the Apple. All 3 kids approved!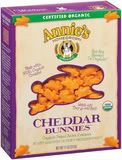 Annie's Cheddar Bunnies- The particular bunnies that I tasted, and that are pictured above, are the Naural bunnies that are 70% organic. They are delicious too! (I think I need a new word, but I am loving all of these foods!) Annie's DOES have a USDA certified organic Cheddar Bunnies Snack though for reference. The kids realy liked these, as did I, however I will be honest, they said it did not matter if they were eating Goldfish Crackers or these, they liked them both! So although they are delicious, I think that I will stick to the Goldfish crackers since they are soo mcuh cheaper. :) They ARE kid approved though!


So, that is all for now! The kids and I had a great time taste testing these foods! :) It made for a fun time, and it opened up the discussion for healthy eating habits...Tristan of course had no clue, he just had fun eating! What kid wouldn't! No worries...I will be posting more reviews later, and next up I will be compiling some recipies for some healthy snacks for kids too!